Child Custody &
Parental Rights Attorney in Mobile, Alabama
Jackie Brown
Attorney at Law
Before gaining years of experience as a skilled family law attorney, I worked as a social worker, giving me a unique perspective of families and families dynamics and allowed me to transfer a very specific skill set into my family law practice. Beyond that, my early struggles in life and being a former foster care child have given me the insight to truly understand and empathize with my clients in a way other attorneys cannot. I am committed to providing the very best representation to those throughout my community because families matter to me. As a recent candidate for Mobile County Juvenile Court judge, I decided to step outside my comfort zone to show my unyielding dedication and commitment to the youths and families in Mobile and the surrounding counties. Reach out to me today for the help you deserve.
MORE ABOUT ME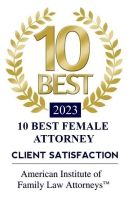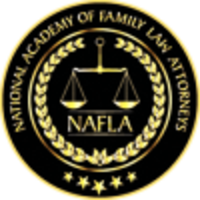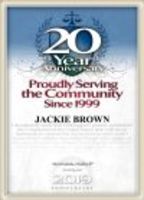 Why Work With Me?
With over 25 years of experience, I have the knowledge, skills, and passion to help you with all your family law and criminal defense needs. Serving those throughout Mobile, Alabama, and the surrounding county of Washington County, Escambia County, Clark County, and Jackson County, I am here for you, willing and able to help in your time of need.
I Offer Unique &
Dynamic Experience
My master's in social work, Juris Doctorate Degree., and years of working in family and juvenile court systems give me a wide range of experiences to handle your family law case sufficiently and effectively
I'm Fully Committed to
Your Goals & Interests
I truly care about what's important to you. My focus as your attorney is to always be honest with you, listen to you, direct, and guide you with the end goal always being to get the best result possible.
I Seek to Simplify
the Legal Process
Do not waste your time or money. I strive to make things flow efficiently—without losing the quality of service you deserve.
Don't Face This Alone
Whether you are trying to figure out child custody, have been accused of a crime, or simply need legal advice to reach your goals, don't navigate your situation without the guidance of an attorney.
Reviews
Attorney Brown was amazing through a horrible process of a custody battle between the mother of my children and I. She was clear and responsive always. She kept my head straight and focused on the "war" and not just the small battles, it's because of her my girls are home where they belong.
Jackie Brown As an attorney was the best decision I could have made. She was very professional and cared deeply for all aspects of my case. She treated my family and I like her own family. Thanks to her, I won custody of my daughter.
Attorney Brown is phenomenal. She went far over and above what I hired her to handle, often working late into the night on my issue. She was very patient with me as I was very unfamiliar with the legal system, and graciously took the time to explain things to me when I had questions. I would recommend her a 1000 time over. She was truly a gift from God, and in regards to my future with my daughter I can't thank her enough.
Family is what is most important in our lives. When legal issues surrounding your family occur, this can cause a lot of feelings of anxiety, confusion, and fear about the future. Maybe you're going through a divorce, fighting for the custody of your child, or trying to figure out the amount of child support you're owed or should owe. Maybe you need to understand your parental rights and then fight for them. These are all serious and life-changing events, so do not face them alone. I understand the family law system well and know what needs to be done to guide you and fight for your rights from our first contact; throughout the unfamiliar process until the final decision is made in court, and beyond.
At Jackie Brown Attorney At Law, I am also a skilled criminal and juvenile defense attorney. I care deeply about the youths in our community because children's stability, safety, and well-being are vital to their overall success in life. Whatever your legal needs may be, please don't hesitate to reach out to me. The sooner you contact my firm, the sooner you can get accurate answers, understand your options, and receive the zealous advocacy you and your family deserve. From my office in Mobile, Alabama, I also serve those in the surrounding areas, including Clark County, Washington County, Escambia County, Jackson County, and more.